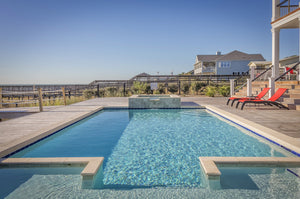 IMPORTANT PLEASE NOTE:
Warranties applicable in the US only.
Inflatables, Toys & Games Warranty
WARRANTIES ONLY APPLY TO THE CONTINENTAL U.S
We stand by our products and are happy to replace any item that shows a manufacturing defect or issue. Items are eligible for replacement within one year of original date of purchase and a copy of your receipt will be required.
If you purchased from one of our retail partners (i.e. Amazon) please make note so we can best assist you.
Pool Liner Warranty Forms
Liners do not need to be registered. Please keep a copy of your receipt if you ever encounter any issues that will require a warranty request.
Requesting a Warranty
The purpose of the below form is to request a warranty. Additional information will be required by the warranty department upon review to approve or deny the request. After submission please allow some time to be contacted via email.
YOU MUST READ ALL TERMS BELOW
Please read carefully to ensure you will be properly prepared and eligible for a warranty.